Front page
Northern Lights
over Mount Halde (3D)
Where the Trains used to go ("Imax format")
A Year along the Abandoned Road (70mm)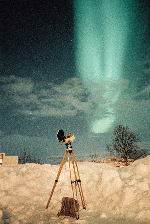 Camera Magica,
Morten Skallerud
Betzy Kjelsbergs vei 24b
N-0486 Oslo, Norway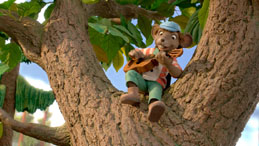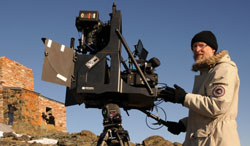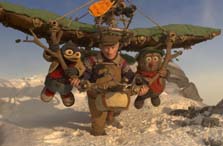 CAMERA MAGICA is a film production and services company run by cinematographer & short film director Morten Skallerud. We are based in Oslo, Norway, and specialize in Stop Motion cinematography, Visual effects, Timelapse and other animation techniques, as well as 3D stereoscopy. We rent out equipment for stop-motion and timelapse shooting and more.
Morten Skallerud works as Director of Photography on Stop Motion films, - such as the cinema feature "In the Forest of Huckybucky" (2016) and the cinema features about Solan & Ludvig / Nolan & Louis ("Christmas in Flåklypa", "The Big Cheese Race", "Moonlight in Flåklypa"). He also specializes in camera work together with VFX, and different kinds of "non-standard" cinematography.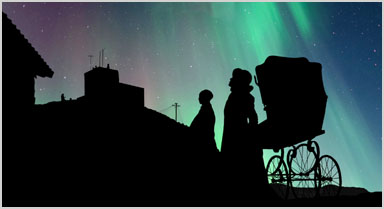 Aurora Borealis short film in stereoscopic 3D:
"NORTHERN LIGHTS OVER MOUNT HALDE"

---------------
"A Year along the Abandoned Road" + "Where the Trains used to go" on BluRay:
Camera Magica's two "old analog" 70mm nature animation films are both included on a BluRay disc released by the Norwegian Film Institute in November 2013: "Animated in 100 years 1913-2013". The release celebrates 100 years of Norwegian animation with a selection of 34 animated shorts. Many nice films!
Discs are sold by Platekompaniet. (BluRay only, no "ordinary" DVD...)

MORTEN SKALLERUD fnf - DIRECTOR OF PHOTOGRAPHY - some links:
"Dyrene i Hakkebakkeskogen" - Link to TRAILER
"Solan & Ludvig - Christmas in Flåklypa" - Link to TEASER
"Solan & Ludvig - The Big Cheese Race" - Link to TEASER
"Solan & Ludvig - From here to Flåklypa" (Making of) - Link to VGTV reportage
Frame-by-frame pixillation commercial for VW Passat.