Northern Lights
over Mount Halde (3D)
Where the Trains used to go ("Imax format")
A Year along the Abandoned Road (70mm)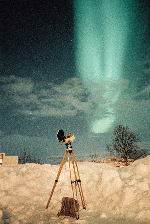 Contact us at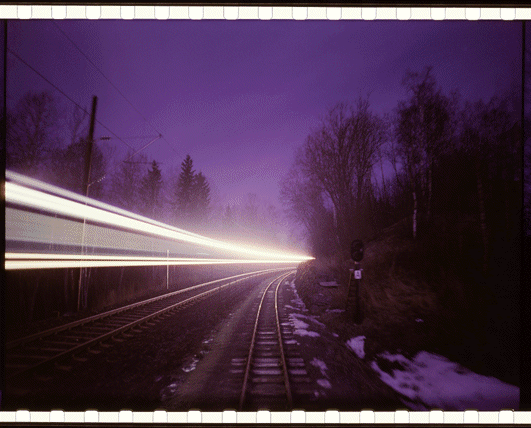 Camera Magica's large format short film "Where the Trains used to go" was elected BEST SHORT FILM at LFCA 2003 - the Large Format Cinema Association's annual conference and film festival in Los Angeles, where it had its first public screening as a finished film. Since then it has been screened in a number of Imax cinemas abroad (Sweden, Switzerland, the Netherlands, Canada, USA), - but not "at home" in Norway, since the only Norwegian large format cinema closed its doors before the film was finished.
"Where the Trains used to go" is the first Norwegian film in "Imax format": A 4½ minute short film in 15perf 70mm, a magic animated journey along the remains of a 100 year old narrow-gauge railway. While a year passes by, we speed along the tracks of a museum railroad - and also through places where there are no rails anymore.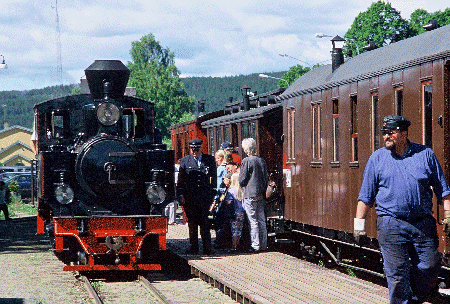 ---------------------

More photos from the production..
---------------------

CREDIT LIST :
Directed and photographed by: MORTEN SKALLERUD
Music by: JAN GARBAREK
Sound designer: JAN LINDVIK
Main shooting team: FRODE WIK, DENNIS RØLLER,
EIVIND NATVIG, NINON ONARHEIM
Mechanics: MORTEN JOHANSEN

15/65 camera rented from: MEXFILM, Stockholm / Mats Erixon
Camera reconstruction: FILMSMEDJAN, Stockholm / Gustaf Mandal
Digital post production: SIRIUSFILM, Denmark & IMAGICA USA
Sound mix: THE CHIMNEY POT, Oslo / Tormod Ringnes
Laboratory: GULLIVER, Paris / Andrew Oran

Production company: CAMERA MAGICA, Oslo
©2003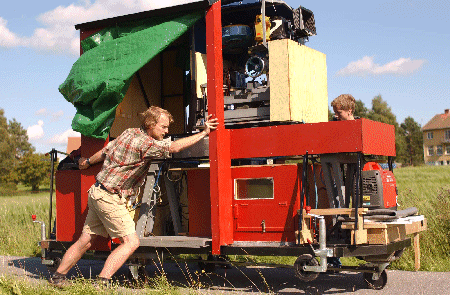 A complete credit list can be found here.
More about the narow-gauge TERTITTEN railway here.